Part 1- Brand Identity: Why Branding is more than Your Logo
Sat July 8th 10:00-12:00pm  
PSL Community Center 2195 SE Airoso Blvd., Port Saint Lucie, FL 34984
Brand Identity: Why Branding is more than Your Logo, with our founder, and genius in her industry, Martine Alphonse!
The word branding is everywhere these days. But do you know what it really means? During this workshop, we'll discuss:
What Is A Brand?
What Are The Elements Of A Brand?
Why Is Branding Important?
Keys To Your Branding Success.
We'll break down real-world examples of branding to illustrate how to apply what you learn with your own business.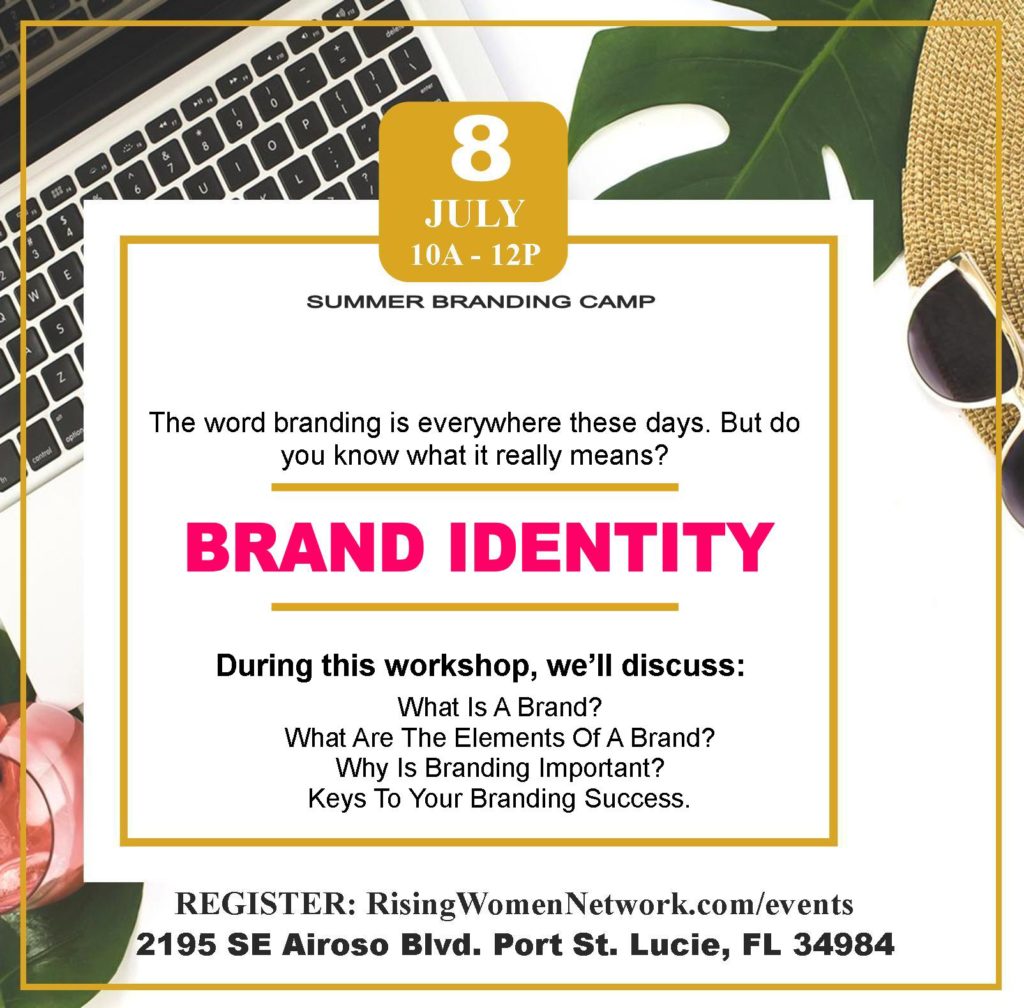 ---
Seats are very limited, register today!
---