Thinking about how to start writing a book, but aren't sure where to start?
One of the reasons that so many people never finish their book is because they did not properly plan it out.
By planning out your book before you start can save you time, money, and prevent you from hitting a wall after writing your first 3 pages.
By taking a few minutes to read this, it will save you hours of frustrations from poor planning.
Here is my 5 step checklist on how to start a book:
#1 – Find Your Passion
You have to be passionate about your subject to be able to write an entire book on it. You must believe in it.
Your passion for writing is your desire. It is your need to get your information into other hands because you care about it.
How To Find Your Passion
One of the best definitions of a writer is, "A person who cannot not write." Ask yourself these questions.
What are you writing about?
What do you have a passion for?
What knowledge or expertise do you have that could benefit the lives of others?
Why Do I Need To Have Passion To Start My Book?
If you are not passionate about what you write about, it will be much harder for you to write your book. One of your main goals should be to write something that you are proud of. You will be much prouder of your work when you start your story with passion.
#2 – Define Your Target Market
Your target market consists of the people that you think your book will appeal to. These are the people that will benefit most from your book. For example, if you are writing a book about attracting more business, the motivations for people to buy you product will most likely be business owners and entrepreneurs.
Exactly Who Are You Writing This Book For?
Why will your book appeal to them? Answer these questions about your ideal reader to define your target market.
What are the hopes, fears and dreams of your reader?
What are the desires and motivations of your reader?
What are the interests and concerns of your readers?
What are the problems that your read has that your book will solve?
---
Learn my Proven Step-by-Step System for Taking What You Already Know, Using Skills You Already Possess, to Write a Book and Get it Published by Clicking Here.
---
#3 – Define Your Demographics
Demographics are important to know when planning your book out because it will help define your voice throughout the story.
What Are Demographics?
Demographics are statistical data relating to the population and particular groups within it. Identifying your demographics and your potential readers will help you further drill down into what readers you really want to target. If you are writing a children's book, your demographic will be much different than if you were writing a book on marketing and sales.
Who Is Your Targeted Demographic?
Ask yourself these questions when identifying the demographics of your readers.
What is the age range of the prospective reader?
What is the sex of your ideal reader?
What is the income range of your ideal reader?
What is the job level or occupation of your ideal reader?
What is the level of education of your ideal reader?
#4 – Expand Your Knowledge
Continuously expand your knowledge on the subject of your book. Buy, read, and find out everything you can about other authors, books or articles dealing with your same subject.
Why Should You Expand Your Knowledge Before Writing Your Book?
The answer to this question is simple…
You want your book to be different and more up to date than any other books on the market. This is what is going to make for a great book that sells more copies. There are many books on every subject out there. Your book has to stand out.
But, how do you do this?
Let me tell you…
How To Make Your Book Stand Out
In order to make your book stand out, it must have at least three different ways it is superior to others in the field. Ask yourself…
How is your book going to be superior to others in your area?
Then answer the question with 3 unique ways that it will. If you are writing a book about public speaking, what 3 things make your book different from other public speaking books? Perhaps you have a technique that you use that nobody else knows about. Maybe you have found the secret to deliver your speech shorter and faster than anyone else.
All of these things make your book unique to others.
#5 – Gather Your Information
Once you have answered all of these questions, you will need to gather all of your research that you will need to write your book. Plan your book, do your research and homework before you start to write.
How To Gather Information For Your Book
When you begin to gather information, you want to answer these questions.
Do you have all of the information you need to write your book?
Do you have solid examples and/or experiences that explain and back up each of your book points?
If not, what pieces are you missing?
Where will you find the missing pieces?
Is there any area that you're unclear on?
Once you have all of the answers to these questions, you will be able to begin writing your book.
I am able to write 5 books a year because I plan out every detail before I begin writing. This is my tried and true technique of making sure I have everything I need before I begin.
Before you begin writing your book, ask yourself these questions …
What is my passion?
What is my ideal target market?
Who are my demographics?
Have I expanded my knowledge?
Have I gathered all of my information and done my research?
Thanks for reading. Questions or comments? Please share this blog with anyone you know who wants to write a book.
---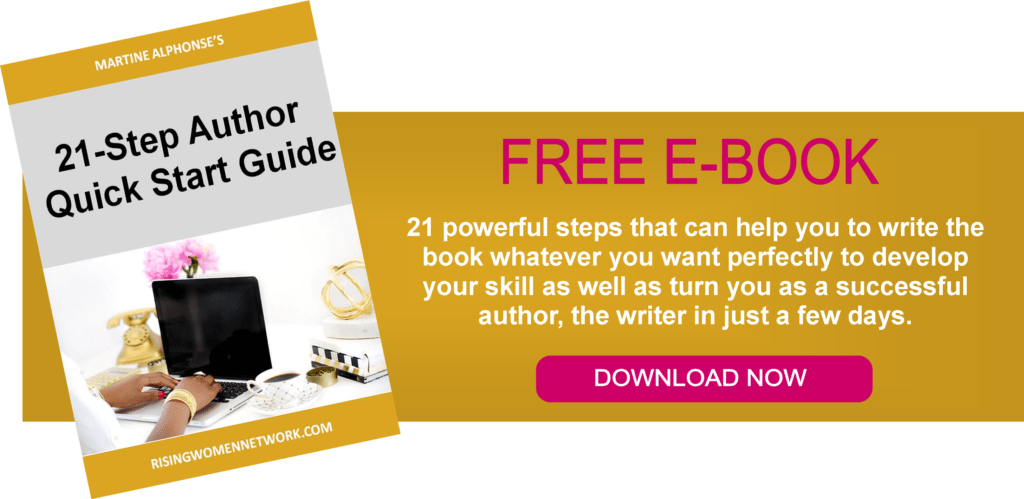 ---