Today I wanted to share with you 3 major epic to grow your business.
These are literally the 3 things that I myself have focused on (over the last 4 years especially), that have allowed me to build a thriving online business.
They are truly the foundation of it all!
I honestly believe with every colorful fiber of my being that you WILL see massive growth when you focus on doing these 3 little things.
Are you ready for'em? Excellent.
Focus on serving.
You need to leverage the most valuable currency that you've got; giving value to your audience. When you focus on serving and providing insane value (both free and paid) people will get to know you and trust you! Which are essential.
And when you create epic free content, people will want it. People will share it. People will spread it around like wild fire.
And you'll grow.
TAKE ACTION: brainstorm something amazing that you could give to your audience for free (and then schedule yourself to actually create it!) What do they need? What do they want? Give it to them and grow your business!
Focus on being visible.
You can create the most epic, valuable content that there is, but if people aren't actually seeing your content then you just wasted your time.
And wasting time is sad.
You need to be spending just as much time marketing your stuff and being visible as you do in creating it (if not MORE so!)
I'm talk'in about things like using Pinterest marketing to be more visible, doing Facebook live to be more visible and regularly putting yourself out there to be more visible so that people can connect with you and discover all that you have to offer!
Did you create something amazing?
Shout it from the mountain tops, baby! Regularly. (Which will lead me to the next thing in a moment …)
TAKE ACTION: Schedule yourself to contact 3 people every day this week to tell them about what you do and how you can help them. No arguing back- just dooooo it!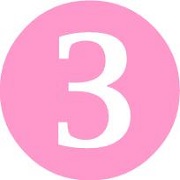 Focus on being consistent.
Yo … if there's just ONE thing that I want you to remember from this email it's this:
Success comes from what you do consistently.
When it comes to growing your blog or online business, consistency is a MUST.
This means:
Showing up everyday and taking action, even if it's only for 5 minutes.
Consistently creating value for your audience.
Consistently marketing your business, over and over.
Consistently learning so that you can keep growing.
Tiny, small steps every day are better than inconsistent steps here and there.
Momentum comes from consistency.
(Have I drilled into your head that consistency is important yet? Haha!)
TAKE ACTION: What's ONE area of your business that you need to be more consistent in? Marketing? Creating epic content? Simply showing up every day, even if it's only for 5 minutes? Take 5 minutes to write down a plan of action on how you can be more consistent!
---