Are you trying to reach your goals…
…but don't know which "success secrets" actually work??
In this episode I'll tell you about the 3 most common false beliefs that derail your desires.
I remember a time in my life when I was really struggling I was working 80 hours a week and making next to nothing.
My relationships with friend and family were falling apart.
It felt like my chance at my ideal life was passing me by.
So I decided to figure out why some people can effortlessly achieve success.
I started studying everything about success, happiness, and feeling fulfilled that I could find.
I found all sorts of teachers and coaches willing to mentor me in their various philosophies and strategies.
But too much of what I learned wasn't true.
I wasted so much time and money learning false ideas that couldn't  help me get results.
Here are the 3 most common false beliefs I heard…
FALSE BELIEF: There's only ONE "true" path to success. 
Almost every author or teacher told me that they had all the answers, and going anywhere else would be wasting my time.
But I had years of experience as a business consultant.  I knew that successful entrepreneurs took all sorts of different roads.
If someone tells you she's the only one that can solve your problems,  you should probably keep looking.
 FALSE BELIEF: You have to change everything about yourself in order to reach your goals. 
Too many people think success means changing who you are.
They think they have to become a workaholic, or a smarmy smooth talker, or a meditating monk.
But you can still be who you are and live your dream life.
If anyone tells you your personality isn't good enough to be successful, walk away.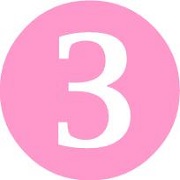 FALSE BELIEF: You can find success without ever doing anything. 
Here's a big trap a lot of people fall into:
Just visualize your desires, and magically they'll be yours!
Wouldn't that be nice?
Unfortunately, it's a myth.
You can manifest your desires, and the universe will line up to make those desires your reality….
But then you have to reach out and take it!
Opportunity will knock, but you have to open the door and let it inside.
If a so-called "success secret" starts making promises like a genie in a bottle, you should find another one.
Once I realized that so many books, programs, and teachers had it all wrong, it left me with one choice: I went to the source.
A lot of these mentors and authors based their ideas on deeper philosophies.
Now, I'm not going to tell you to follow any one of these. I don't.
Instead, I found what worked.
If something they taught got results, I kept it.
If it didn't, I threw it out.
Soon, I realized I was recreating the secret that comes naturally to people like Steve Jobs, Richard Branson, and even Albert Einstein…
I found a way to reshape my brain, so I would automatically reach out and grab what I wanted when it came my way.
That's when things turned around for me.
As a business consultant, I teach what I've learned to my clients, and their companies grew.  Suddenly, I had all the money I needed, and then some!
I was also able to manifest happier relationships with my friends and family.
One day, a client asked for my advice in her personal life.  I taught her what I'd learned, and she used it to manifest her own desires.
I knew I'd found my true calling.  I left the business world behind, and ever since I've been helping people just like you effortlessly achieve their deepest desires.
---
As a Bonus I created the Dream Week Worksheets so you can visualize your way to success.