Wondering how to drive traffic from Instagram to your website?
It's a great question. While growing a large and engaged following on Instagram is certainly a worthwhile goal, if you really want to get most from your account, you need to have a strategy to get your followers from your profile to your website.
In the following post, you'll learn strategies for not only driving traffic from Instagram, but driving targeted traffic for your ideal customer. Plus, learn how you can get more leads and tap into influencers to grow your brand:
How to Drive Traffic from Instagram to Your Website
Do you want to know the secret to successfully generating traffic from Instagram?
Two words: amazing content.
Instagram is all about publishing the right content. You can have the best strategy behind your posts, amazing copy, and great ideas, but if your content isn't exciting or compelling none of that will matter — you won't get any traffic!
Because Instagram is such a visual platform, your content needs to be visually appealing to get people to connect with your brand and potentially become a paying customer.
The good thing is that there are tons of great content ideas out there! For example, you can share inspiring quotes that appeal to your audience and also engage them in a conversation:
If you're an ecommerce store, your goal should be to post content that engages your audience rather than simply promoting your products.
If you sell services, software, or you're a media company or publisher, your content options are more varied. While you can definitely publish lifestyle photos, you can also use quotes, videos, and many other things.
4 Strategies to Drive Traffic from Instagram
Getting thousands of followers on Instagram is great.
It gives you validation that you're offering the right kind of content and people like your brand. Unfortunately, building a loyal following is only the first step: you still need to drive traffic from Instagram to your website.
Here are three strategies you can use to get more visitors to your website:
#1: Use Lead Offers to Drive Targeted Traffic from Instagram
Instagram isn't a business-focused social network like LinkedIn, nor does it have complex advertising options for businesses like Facebook. While this makes lead generation from Instagram harder, it's definitely not impossible, especially with the help of lead offers.
To use a lead offer, you first need to have a gated piece of content that people can only acquire if they subscribe to your email list.
Then, you need to create a landing page where you share that piece of content. (Tip: to turn Instagram followers into leads, make sure your landing page is mobile-friendly!)
Finally, you'll share an Instagram post that promotes your content and asks people to visit your landing page to access it.
You can change the link in your Instagram bio to the URL of your landing page, or you can use a tool like Linkin.bio to link your Instagram post to your landing page. That way when someone clicks on the link in your bio, they'll easily be able to find your offer(s).
It's also a good idea to use a shortened URL and add UTM parameters so you can track the number of clicks your link gets in Google Analytics.
By creating focused lead offers like a free e-book, course, or video, you can deliver more relevant content and increase your marketing efficiency.
Just make sure to clearly outline the benefit in your Instagram post! Otherwise, your followers might see the link and move on.
#2: Drive Traffic from Instagram with Shoppable Posts
Imagine you're browsing through your Instagram feed, when you suddenly come across a pair of sneakers that you've been looking to buy for some time.
In the past, you would have needed to find the name of the company who sells those shoes, look them up on Google, and then search for the exact same pair of shoes you saw on your feed.
That's a lot of investigative work just to buy a pair of shoes — and that's why social selling has never been a big part of the e-commerce industry.
Instagram has drastically changed this situation. Last year, Instagram launched their shoppable posts feature, and as the name suggests, it offers an entirely new way for your followers to shop your products directly from your Instagram posts.
Shoppable Instagram posts reduce the distance between the point of discovery to the point of purchase, making it much easier for people to buy directly from their feeds.
And since 74% of shoppers use social media to inform their purchase decisions, Instagram's shoppable posts represent a unique opportunity to increase your sales with a small investment on your end.
#3: Use Instagram Stories to Drive Traffic from Instagram
Social media makes advertising more relatable and personal. It allows businesses to break from their professionally-produced ads and talk directly to their consumers.
Your customers want to buy from a company that they trust, and social media allows them to connect with you on a deeper level.
While most social media looks more human than most advertising campaigns, Instagram Stories makes your ads and brand even more trustworthy.
Launched two years ago in 2016, Instagram Stories is one of the best ways to humanize your brand by creating simple photos or videos that your followers can enjoy if they were being sent by a friend. These stories only last on your Instagram profile for 24 hours, but they can pack quite a punch.
A great strategy is to use Instagram Stories to promote your lead offers. Just make sure that you're offering something of value that your audience wants from you.
Another big benefit to using Instagram Stories to drive traffic is that your stories don't need to look professionally designed. The power of stories is that they feel authentic and personal, which makes them more effective in your follower's eyes.
You should also use Instagram's "swipe up" feature if you have access to it.
By allowing your followers to swipe up your stories, you can direct them to whatever URL you like, whether it's a landing page for your gated content or a specific product page.
Just make sure that you add a call-to-action to your story explaining exactly why they should swipe up.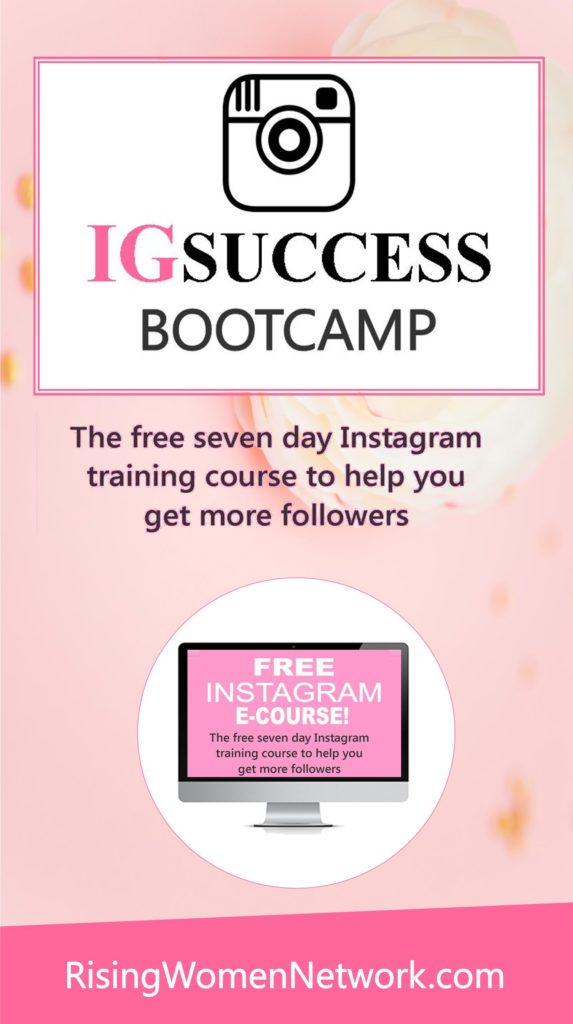 #4: Drive Traffic from Instagram with Influencer Marketing
People love shopping for products they like themselves, but they also like shopping products that other people like — particularly people that they look up to, like Instagram influencers.
That's the main idea behind social proof, a psychology concept that marketers often use to their benefit.
Influencer marketing, which is extremely popular these days, is based on the idea of social proof. It essentially involves leveraging the authority and audience of an influencer to draw attention to your business or products.
One way to tap into influencers is by contacting them and asking them to promote your products in exchange for a commission or a flat fee.
The goal should be to find relevant influencers who have an audience that would be interested in buying your products. Once you've done that, you can negotiate a rate for a handful of sponsored Instagram posts and stories where the influencers promote your products to their followers.
The great news is that many influencers are happy to accept free products in exchange for promotion. Just keep in mind that your aim should be to work with influencers who genuinely love your products. This is important because you want the content they post to come across as authentic!
If your business isn't generating traffic from Instagram yet, now is the time to shake things up and get started.
Remember, when it comes to driving more website traffic from Instagram, it all boils down to being authentic, relatable, and personal. Your followers will appreciate it and it will help drive more traffic to your website.
DID YOU FIND THIS POST TO BE HELPFUL? IF SO, YOU CAN MAKE MY DAY BY SHARING IT ON PINTEREST! 😀
Sharing is caring, after all! 🙂
And I'd really appreciate it, too.
To share on Pinterest, just hover over the photo below and click on the little "P!"
To Your Success,