I wanted to chime in today on a topic that has meant all the difference to the growth of my business: branding.
Branding is that elusive subject that seems to get trampled over by things like "audience building" or "marketing," but is just as important (if not more!) if you want to create a stand-out business.
Here's why: Your branding is how people recognize and relate to you. It's also how they trust you. If your brand doesn't connect with your ideal audience and doesn't create a trustworthy presence, then you're going to have a tough time growing your business in the way you want.
To help, here are four things you need to work on if you want to create an epic.
---
---
Before you begin building a brand, you need to decide what the purpose of your brand is so that you can be certain that everything you create and do aligns with your brand's purpose. If your brand's mission is murky to you, then it's probably even more confusing to your readers and potential customers. People do not follow or buy from brand's that are confusing.
Action Item: Take a moment this week to write a paragraph about your brand's purpose. Who do you serve. How? Why?
Your blog content and images.
Your blog content and imagery are some of the most defining pieces of your branding. What do you write about and how do you illustrate your content with photography or graphics? More importantly, how does this draw in your ideal reader? You want your content to set you apart as a trusted expert in your niche, but if your content is all over the place and poorly branded, then the only thing you're branding yourself as is a Hot Mess.
Action Item: Go through your 15 most recent posts. Are they written with your ideal audience in mind? Do the images or graphics look consistent, or do you use a different font and color scheme in every graphic you create? Write down a plan for the coming week to create more on-brand and relevant blog content.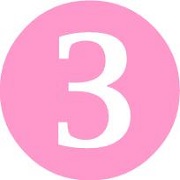 Your social media posts.
The things you post on social media are just as much a part of your brand as anything else you create. If you're using social media correctly, then your followers should start to recognize you as a trusted, consistent, and personable leader in your niche.
Action Item: Refine your social media accounts — namely Instagram and Pinterest — so that you are constantly other people's work that would be helpful for your target market. Also, be sure to engage on social media and build relationships. There's nothing worse than a brand that doesn't seem to care about its followers.
Your website's design.
When you think of branding, your mind might jump straight to your website design. Design plays a big role in how your brand is perceived, which is why your website's design is crucial. Ask yourself, "is my website actively attracting my ideal audience? If they landed on my site, would they fall in love or feel confused? Are there clear paths for where I want my site visitors to go?
Action Item: Go through your website — every single component — and decide if it's serving your purpose and mission. Are those ads in your sidebar helping you sell your products? Does your subscription form have an on-brand lead magnet or does it just say, "Subscribe to my newsletter"? Do you have a tagline under your header to immediately tell people what you're all about? Make a list of things you can improve to better attract the right people.
---
As a Bonus I created a step-by-step worksheet to help you create a Profitable Brand Worksheet which you can download HERE.
---