The other day, I was curious to know just how many websites were currently online and I was amazed to see the answer; well OVER A BILLION.
Which is just a HUGE number!
And the bigger that number gets, the harder it is for creative entrepreneurs to stand out from all of the noise online to make the big impact that they wish to make.
Picture a small blade of grass trying to get noticed in a 100 mile wide grassy field … yeah … it's kinda like that.
Now more than ever, it's super important to make sure that your website doesn't get lost in the shuffle! Because getting lost in the shuffle = bad for business.
AND IF YOU'RE CURRENTLY WONDERING, "WELL HOW THE HECK CAN I MAKE MY WEBSITE STAND OUT ONLINE?!"
Well in the episode I'm going to cover 5 steps to make your website stand out!
If you've got a website for more than just a hobby, then it's especially important that you learn how to rise above all of the noise online and to stand out from the clutter so that you can get noticed, baby!
Because blending in and being forgotten equals sad face. ☹️
(And also bad for business, too!)
So behold, here's 5 steps to make your website stand out online!
USE A PROFESSIONAL PLATFORM.
There are simply too many crappy free websites made by XYZ out there in the world, and if you're trying to … ya know … be a business and actually make money online then you need your website to look PROFESSIONAL!
And that starts with using a professional platform. ?
Plus, having a website that looks professional is really important for building the all important trust factor online, which is absolutely essential for an online business!
After all … you'd probably have a hard time trusting a business whose website looked cheap, crappy or outdated wouldn't you?
I'm gonna go with yes. ?
I personally love and WordPress (which is what I highly recommend to others), however I DID also use blogspot for 6 years. It's a great platform in that you can allot even if you're not ultra tech savvy.
So stand out and look like the professional that you are with  professional platform! 
MAKE SURE THAT THE PURPOSE OF YOUR WEBSITE AND EXACTLY WHO IT'S FOR IS CLEAR IMMEDIATELY. 
Why? Because you've got about 3 seconds MAX to grab someone's attention when they first land on your site!
But seriously, if people arrive to your website and they're not really sure what the heck it's about or if it's going to be of any real value to them right off the bat, then they're proooobably gonna leave. FAST.
And once again, that equals a sad face for your business. ☹️
As a delightful little example, I've made sure to include the purpose of my website and exactly who it's for in the main header of my homepage so that it's the first thing people see! See?
Do you think that people wonder what my site is about or who it's for?
Proooobably not.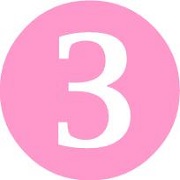 CREATE A CONSISTENT BRAND PRESENCE FOR YOUR ENTIRE WEBSITE.
This means carefully choosing (AND using!) the exact same colors, fonts, graphic elements, vibe, voice and photography style on your entire website!
Your brand should be thoughtfully crafted to properly show off YOUR unique personality while also appealing to your dream customer. ??
After all, having a clear, consistent brand is what's really going to set you apart from all of the noise that's flooding the online world! And in a BIG way.
USE A HIGH QUALITY, BRANDED PHOTO OF YOURSELF THAT SHOWS OFF YOUR PERSONALITY!
I don't know about you, but when I can't find the FACE behind a website it just …
… creeps me out a little.
Plus, there's a serious lack of connection when that happens!
OR if someone's photos of themselves are low quality, grainy, or are just a crappy phone pic etc. then it just … doesn't give off the professional, stand out vibe that they should be giving off. Know what I'm say'in?
Your bio photos should be high quality, fit with the style and vibe of your brand and show off plenty of your personality, baby!
PROVIDE CLEAR PATHS ON YOUR WEBSITE THAT LEAD PEOPLE TO YOUR BEST CONTENT.
So … guess whose responsible for leading people to where they're supposed to go on your website?
YOU!
(I'm sure that you're probably very shocked by this realization, no?)
But seriously, if people aren't sure where to go or what to click on next, they're probably just going to leave.
OR if you provide people with 101 million different options to click on right there on your homepage? (Drop downs! A million blog posts! A sidebar!)
… Yeeeeah. They're gonna get overwhelmed. And probably leave.
SO my creative queens … what amazing free content do you have that can lead people to your amazing paid content? What do you want people to see? What specific ways do you help / inspire / teach people?
Is there a step from this list that you're missing?
If so, go forth and take care of it!
---