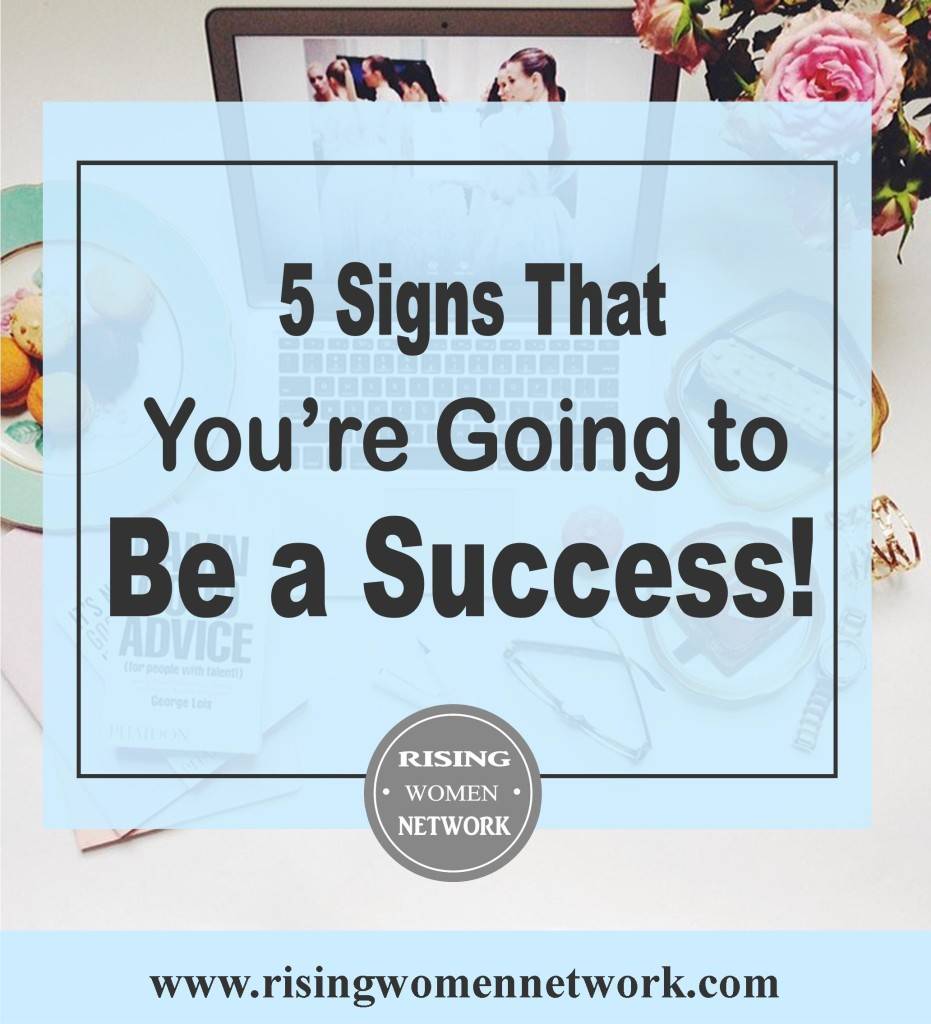 Is there a formula for success? Can anyone be successful? Is anything really possible?
Unfortunately, there is no magic bullet. There is no one-size-fits-all prescription. But there are certain qualities that successful people share…especially those who make a significant impact on the lives of other people in the process.
See how many apply to you:
YOU KNOW WHAT YOU WANT & YOU BELIEVE IT'S YOURS FOR THE TAKING
If you've acknowledged the fact that time goes by fast and the only way to live the life you want to live is by actually knowing what you want then *hurray*you're on your way to succeeding.
Being super clear about what you want and believing that you can make it happen puts you ahead of the game. Lack of clarity and belief in your own abilities are two of the biggest reasons why people don't succeed. So get clear & start believing.
YOU HAVE A GAME PLAN
If you have a plan, even if it's just a vague one, of the things you need to do in order to achieve what you want, you're on your way! One of the biggest reasons why people don't succeed is because they don't have a plan of action.
Think about it, not having a plan for your business, goals and dreams is like knowing you want to drive from NY to Florida, but not looking up the route or taking a map with you. You'd never get there.
It's the same in business. You don't have to have it all figured out, but you need to at least know what the next steps you need to take are.
YOU'RE NOT AFRAID TO FAIL
Being an entrepreneur requires guts. You have to have the courage to put your ideas out into the world… which can be terrifying. You have to have the confidence to ask for help, even though you might get turned down.
You have to be prepared to put yourself out there and try, even though you might fall on your face.
But when you do have the courage to take action, what you can accomplish is amazing. If you're the person that's not afraid to fail and has the courage to take action then it's a huge sign that you're going to succeed.
YOU'RE TENACIOUS BEYOND BELIEF
If you've gone off track, found the road's become a little bumpy… even faced huge blocks along the way, and throughout it all you've kept going then you're closer to succeeding than you think.
The entrepreneurial journey is not always easy and it's the people that hang on that succeed. So carry on being the kind of person that will hang on, even when everyone else has let go.
Are there going to be times when things feel hopeless? Yes. Will there be moments when you want to quit? Absolutely. But be your tenacious, brilliant self and you'll pull through.
YOU'RE PREPARED TO BECOME THE PERSON YOU NEED TO BE TO SUCCEED
Succeeding takes hard work, determination, focus, effort, discipline. If you've made the commitment to yourself to be the person you need to be in order to succeed, then you are well on your way.
Getting rid of the bad habits and replacing them with good ones, like being organised, staying focused on what you need to do, putting in the effort to make it happen, disciplining yourself to do whatever it takes – this is what will set you apart.
Ask yourself every day, "what kind of person do I need to be today in order to succeed?" and then become that person.
So how many of these things do you do? Leave a comment below and let us know 🙂