As a small business I am 100% responsible for writing content, snapping pics, scheduling posts, and posting to our growing and profitable Instagram account, I cannot express the importance of using systems to make ALL of that a whole lot easier.
You know the feeling I'm trying to avoid!
That second you realize, "OMG, I should post something!" you run into a fury of finding or taking the perfect image, deciding what the heck to say, what hashtags to go with it, and asking yourself if right now is the right time to post for your audience members around the world. Thirty minutes later you miiiigght have something posted and you can actually, finally let out that breath.
I get it – sometimes those things are unavoidable, but I try to limit that frenzy feeling as much as I possibly can with my systems and workflow.
I prefer to be intentional with every post, have confidence that my feed is cohesive, and I don't really like to spend more than 5 minutes posting, every single time I go on Instagram. So, how do I manage that?
By using apps, tools and workflows that makes my live easier. And, guess what?
I've compiled them all together along with an explanation of exactly how I use them for my own posting process.
So let's get started!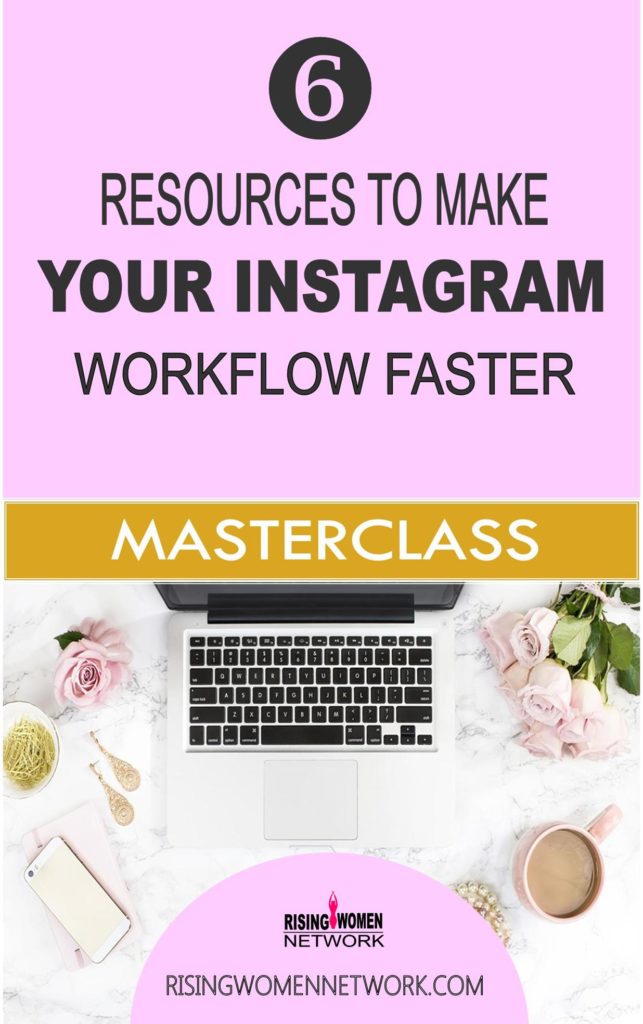 ---
In this episode I'm discussing 6 Resources to Make Your Instagram Workflow Faster.
When you begin to put systems in place for your Instagram workflow, you're able to craft a better feed in far less time.
You won't break out in hives the next time you need to post, and you won't resent the platform for simply existing (without your success on it).
---
Download the 6 Resources to Make Your Instagram Workflow Faster Checklist here >>
---
Later to Plan – A really cool feature in Later is the ability to preview your feed. I do this right before I'm about to shoot and prep new content so I can get inspired by what my feed needs and to make sure I don't repeat similar shots.
Google Drive – A great place to sit down and batch your writing is inside Google Drive using their Docs app. It's great because you can access it on your desktop and smartphone so you can always tweak something on the road. One of our favorite ways to get batch writing down is by opening Google Docs on our phone in the car. Whenever you can give some undistracted time to work on your writing you'll be able to curate an engaged description fit for your growing audience!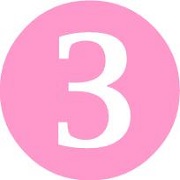 PicTapGo – In case you haven't heard, PicTapGo is by far our favorite editing tool. In fact, it's the only we use and recommend. By using an app that gives you true to life and consistent edits of your images you're able to curate a feed that's brand and cohesive which is one of the factors in getting noticed by influencers and your audience!
Dropbox – Once we've got our images edited and ready to go we upload them into our Dropbox. We've got a folder specifically for Instagram images so they're easy to find later on. Having them in Dropbox allows us to access them from multiple devices so we're not scrambling on-the-go to find that picture hidden on our desktop.
Hashtag Text Replacement – One of the biggest time sucks of posting on Instagram is writing out your hashtags over and over. If you're like us and using 15-20 hashtags at one time this task can be truly annoying. This is a secret we learned from one of our tribe members and we can't wait to let you in on it. Type all your hashtags as a "text replacement" in your keyboard settings on your smartphone.
Wordswag – We love using Word Swag (available in the app store) to make graphics for quotes, sayings, promotions, etc. They've got plenty of backgrounds for you to choose from or you can even upload your own image. Using quotes on Instagram is a unique way to engage, inspire or uplift your audience
---
If you're not a subscriber and found this video valuable than make sure you sign up and I will see up next week for our next Rising Masterclass.
---