The popular saying before launching a startup (or any business for that matter) is, "The devil is in the details." Entrepreneurs are so focused on the product or service that the infrastructure needed to support the business is often overlooked. Sometimes it's the smallest things that make the biggest difference between a successful or failed launch.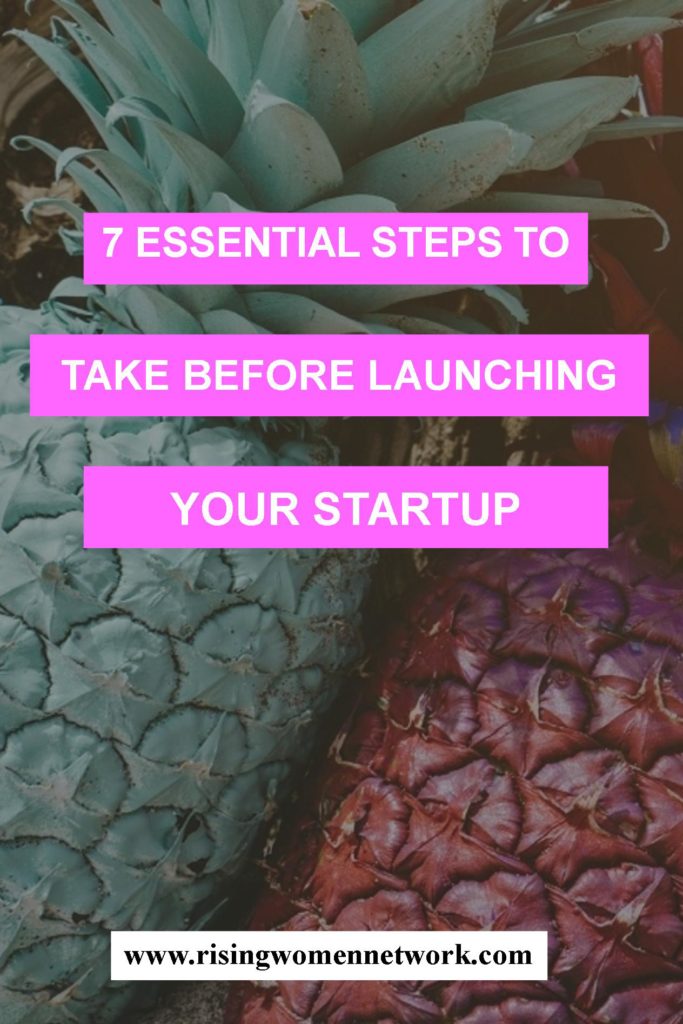 Many entrepreneurs find themselves lost in the idea that they have found the "next big thing" in business. Before launching your startup, take the time to consider the following seven essential steps:
Branding
Have you started working on your brand? One of the biggest mistakes made by first-time entrepreneurs is overlooking the importance of building the brand before the launch.
Your brand tells the market who you are; what your business is all about and why you are introducing this type of product or service. Branding helps you position your product in the market and it all starts with your brand name. Your branding must be readily identifiable with your purpose and creative enough to generate recall.
Domain name
Your domain name is your personalized business address; it must accommodate your branding strategy. Choosing the right domain name will have repercussions on your SEO, social media and other online marketing strategies to push your brand.
Establishing a domain name is crucial because you have to make sure the domain name you want is available.
Website
If you are serious about launching your startup above and beyond the stratosphere, you must have a website.
The website is your place of work online. This is where prospective customers go to find you and hopefully, transact. In order to be effective, your website should have the following qualities:
Accessible via multi-browsers
Fully functioning social sharing and call to action buttons
Fully optimized web pages
---
[magicactionbox id="319″]
---
Social media
There are many ways your startup can benefit from running a social media campaign. Keep in mind, social media takes time to gain traction, so here are a few tips to consider:
Choose only three to four social media networks to run your campaign through. This will make the campaign easier to manage.
Set up a Facebook company page. Facebook is great for creating viral content and it has more than 5 billion users.
Use Twitter to acquire followers. Twitter is fast and easy to use, and the more you tweet, the greater the probability of gathering followers.
LinkedIn is highly regarded as a professional network and is used by many prospective clients when conducting due diligence.
Blogging
Do you have a blog page on your website? If not, ask your website designer to set one up. Blogging is the centerpiece of content marketing, so if you want to be recognized as an expert in the industry, blogging is your avenue.
You always have the option of blogging through a community website or social media, but the benefits of blogging on your website simply cannot be overlooked. The best approach would be to blog through you website then have it distributed through the various social media networks and other online channels.
Email marketing
Despite the popularity of social media, content marketing and other forms of online marketing, email marketing remains highly effective. In fact, there are studies that show email marketing is a more powerful marketing tool than social media.
Email marketing works because it gets you in the prospect's inbox. Email is most likely the first thing people check in the morning and the last thing they read at night. In between, many people would check their inboxes three to four more times.
Thus, with email marketing you ensure your content will be read. Send all your contacts an email regarding your product or service launch and incentivize with attractive discounts or free trials.
Oversee your manpower complement when launching
The above items are not only implemented for launching your startup, but sustaining it in the next few months by becoming part of your business' natural course of activity.
Do you have the manpower to run these services? As the business owner, your time is best spent focusing on the core functions of the enterprise. But make no mistake about it, these tasks have to continue.
Before you launch your startup, you should have the personnel in place who will manage these services for you. You do not need to hire many people as some of these tasks such as social media, email marketing and blogging can be integrated for a digital marketer.
If your funds are tight, you can consider hiring virtual assistants or freelancers. These are professionals who work online from remote locations. The costs of hiring them are lower and they provide you with more business flexibility.
Launching your startup can be a daunting task, but if planned and implemented properly, your business should take off smoothly and without incident.
---