Looking for an Instagram analytics tool to help you grow your account in 2019?
One of our biggest Instagram predictions for 2019 is that businesses will be investing a lot more time and energy into tracking their Instagram analytics and optimizing posts based on their learnings from the data.
If you want to track ROI from Instagram, you'll need an Instagram analytics tool to help you increase engagement, get more views on stories, and make more sales.
In the following post, we cover 7 of the best Instagram analytics tools for 2019:
Instagram Analytics Tool #1: Instagram Insights
Whether you're looking for information about your followers and account, or insights for specific posts and stories you've shared, Instagram's free analytics tool, Instagram Insights, is filled to the brim with useful data — and it's all conveniently located within the Instagram app!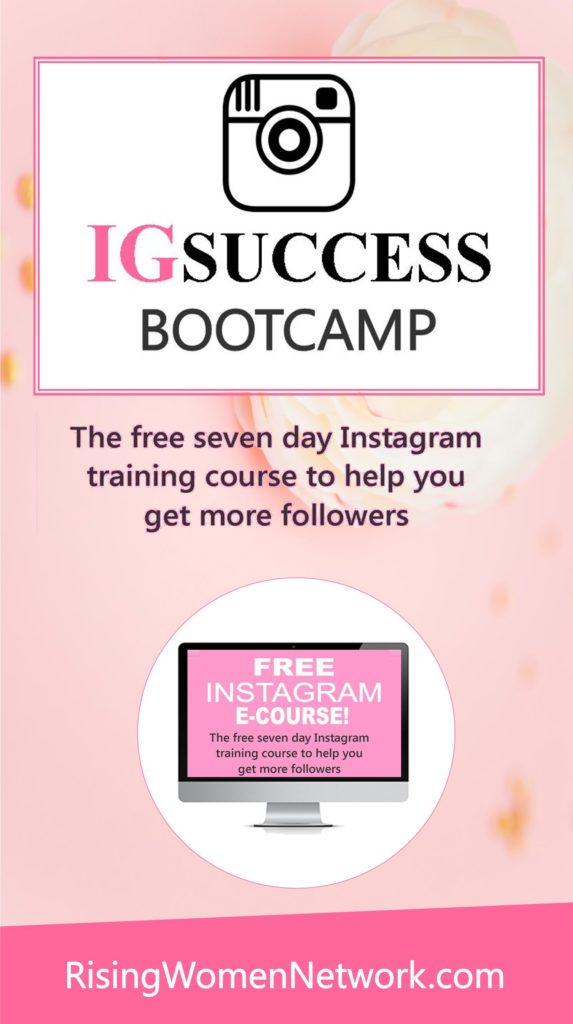 How to use Instagram Insights: To access the feature (and any Instagram analytics in general), you'll need to switch to a business profile first. Once, you've taken care of that, you'll find a new "Insights" option at the top of the sidebar menu on your Instagram profile. Tapping it will bring you to a page with a breakdown of your account's analytics.
How to get it: Free download on iOS and Android.
#2: Keyhole for Instagram Hashtag Analytics
Instagram has gone through a lot of changes over the past few years, including the addition of new features, tools, and channels. But one thing has remained constant throughout: the importance of Instagram hashtags.
And thanks to Keyhole, you can find in-depth data about how Instagram users are responding to your hashtags, whether it's a branded hashtag, campaign hashtag, event hashtag, and more!
How to use Keyhole: Depending on your Keyhole plan, you can track upwards of 25 different hashtags at any given time. When you track a hashtag, you'll find real-time analytics for that hashtag's usage — everything from how many times it's been used, to where it's been used, and the top posts that have used it.
Keyhole also has a free hashtag tracking tool that displays basic hashtag performance data.
How to get it: Keyhole's paid plans start at $149/mo (they offer a free 7-day trial).
Related Article: 5 Reasons to Track Your Instagram Analytics
Other option:
#3: Brand24
Like Keyhole, Brand24 offers several Instagram analytics tools around hashtags.
You can track and analyze your campaign and event hashtags, compare their performance across several metrics, search for posts and accounts based on hashtag use, create hashtag alerts, and even export the data into daily, weekly, and monthly reports.
 How to use Brand24: Once you sign up for a Brand24 account, you can create a "project" and select the hashtags you want to track. From your dashboard, you'll find key insights about your hashtags including mentions (who's posting with the hashtag) and an analysis tab with hashtag performance metrics.
How to get it: Brand24's paid plans start at $49/mo (they offer a 14-day free trial).
Instagram Analytics Tool #4: Social Blade for Influencer Research & Analytics
With new Instagram influencers popping up every single day, it's hard to know what partnerships will have the biggest "pull" with your target audience and make the biggest impact for your business. Unfortunately, it's become all too easy for accounts to buy followers to boost their social appeal, so they may not be as influential as they seem.
That's where Social Blade comes in. Marketed as a statistics website, Social Blade lets you track user data and growth trends across multiple social channels, including Twitter, YouTube, Twitch, Instagram, and more.
 How to use Social Blade: After registering, head to Social Blade's homepage to use their Instagram analytics tool. Just type in the name of an account, select Instagram from the drop-down menu, and then peruse through tons of valuable insights and analytics.
One Social Blade feature that we really like is Historical Data, which lets you see the number of followers an account has gained and lost every day across a period of time.
If you notice any big spikes in follower growth, it could mean that the influencer is using a bot to grow their account. (Growth spikes can also be explained by other reasons, like being shown on Instagram's Explore page, having a post go viral, doing a giveaway, or being featured in the media, so take the data with a grain of salt).
Note: Due to API limitations, you can only search for business accounts with Social Blade.
How to get it: Social Blade is free to use and can be accessed here.
Other options:
#5: Fohr Card
Fohr Card is another great Instagram analytics tool that you can use to test the legitimacy of an Instagram influencer's followers.
 How to use Fohr Card: Fohr Card offers a number of tools for businesses to determine whether or not an influencer has an authentic following on Instagram. For example, their Follower Health Tool (pictured above) provides a breakdown of an influencer's followers-to-following ratio, username, bio, number of posts, and then calculates an overall "score" based on how the influencer ranked in each of those categories.
How to get it: You can sign up for an account as either a brand & agency or influencer (they offer a 7-day trial)
#6: HYPR
Marketed as the world's largest and smartest influencer search and discovery directory, HYPR gives you real-time analytics for social influencers across multiple social platforms.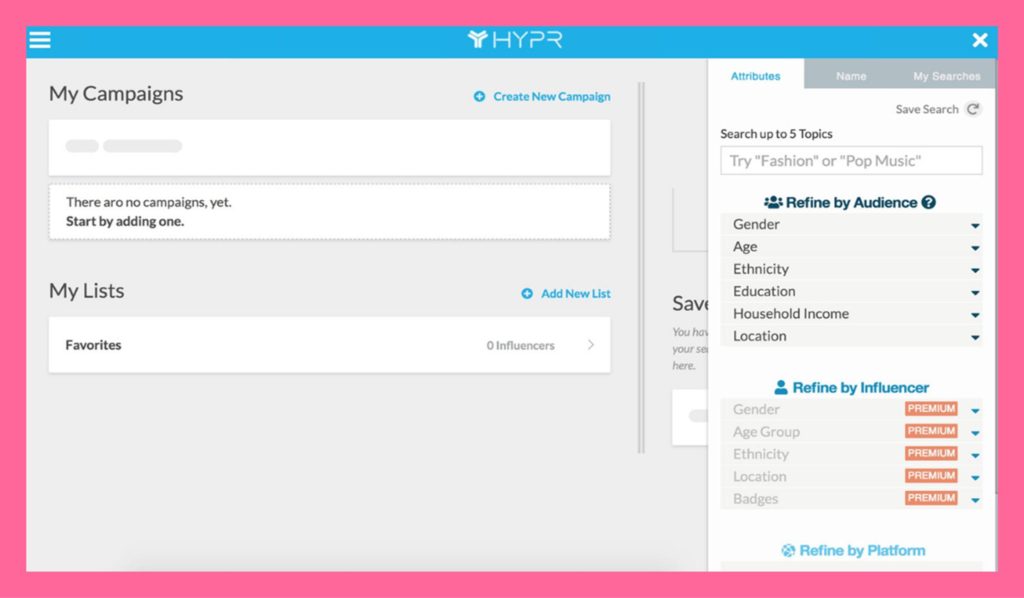 How to use HYPR: Once your account is created, you can use HYPR's smart index to search through millions of influencers across dozens of criteria, including profile and audience demographic information like age, gender, interests, and more. HYPR's powerful search engine is particularly useful for finding relevant micro-influencers.
How to get it: You'll need to book a demo to use HYPR, which can be done here.
Instagram Analytics Tool #7: Facebook's Ads Manager for Instagram Advertising Analytics
Instagram advertising is all the rage with more and more businesses using Instagram ads to reach new customers.
Of course, if you've ever run an ad campaign before, you know how important it is to track and measure the success of your current ads so you can replicate (and improve on!) that success in the future. And when it comes to Instagram ads, there's no better tool for this than Facebook's Ads Manager.
How to use Facebook's Ads Manager: Instagram uses Facebook's advertising platform to run all their ad campaigns. So any ad setup, goal setting, budgeting, and creation is all through Facebook Ads Manager!
Once your campaign is live, you can measure your ad performance and see if they're driving their intended goal with Ad Manager's many reporting tools. Simply open Ads Manager and click on Account Overview. Here, you'll be able to set a date range, customize the metrics you want to see, and analyze your results with multiple charts.
How to get it: Facebook's Ads Manager is free to use.
Tracking your Instagram analytics is so important if you want to get ahead as a business. And there's no better time than now to start getting acquainted with some of the Instagram analytics tools we cover in this blog post!
Do you have any other Instagram analytics tool recommendations? Let us know in the comments!
DID YOU FIND THIS POST TO BE HELPFUL? IF SO, YOU CAN MAKE MY DAY BY SHARING IT ON PINTEREST! 
Sharing is caring, after all! 
And I'd really appreciate it, too.
To share on Pinterest, just hover over the photo below and click on the little "P!"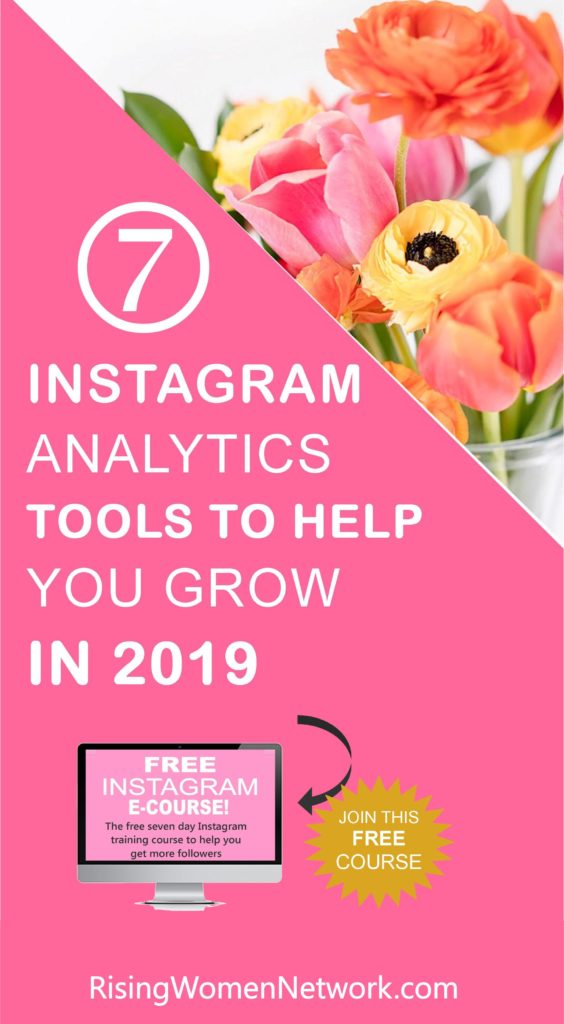 To Your Success,