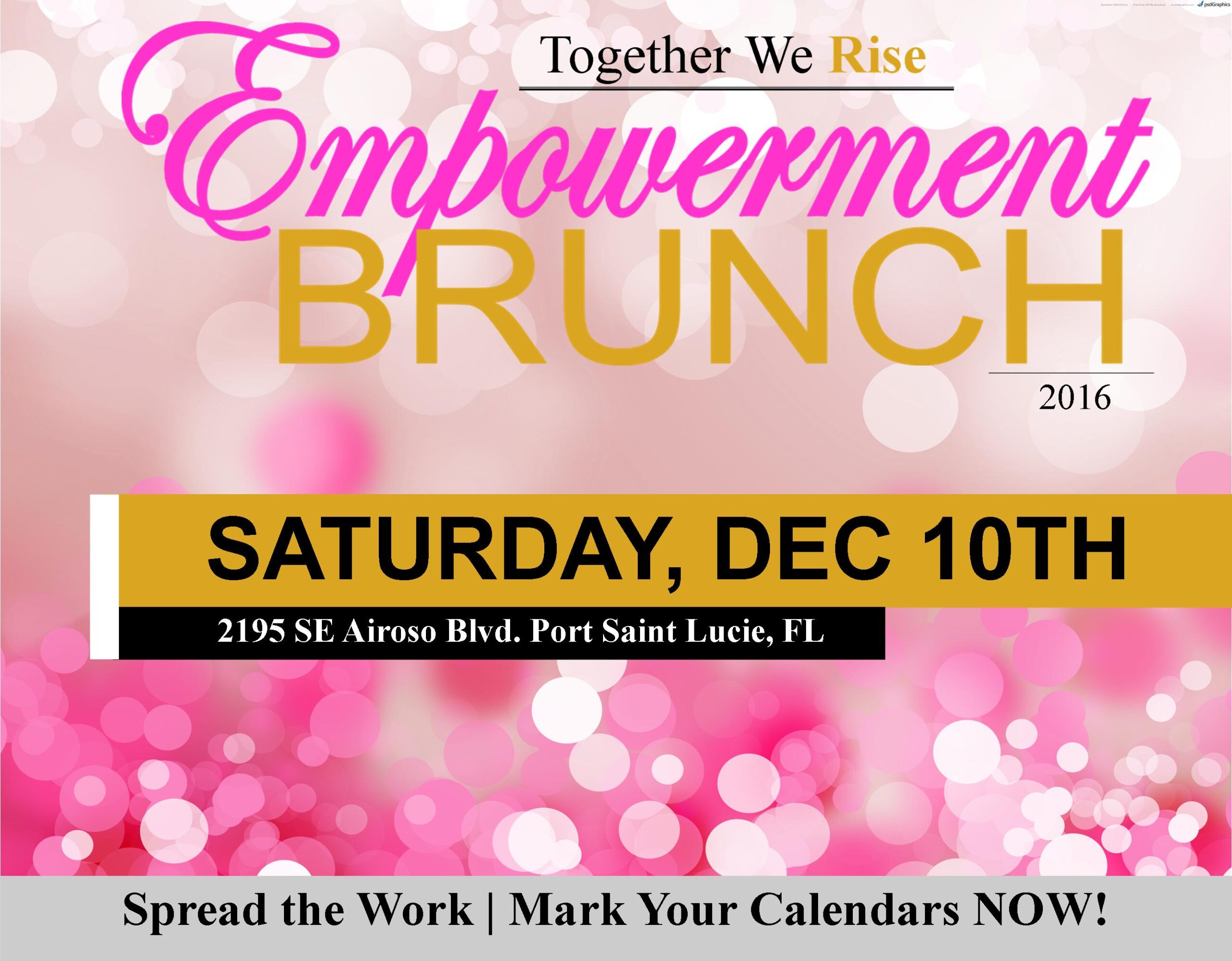 The 2016 Empowerment Brunch is a three-hour brunch in Port Saint Lucie, FL bringing women together who desire to transform their lives, the community, and the world!
We firmly believe that everyone wants to make a dent in the world either personally or professionally. We all want to do big things! Many conferences are big on inspiration, but fall short on providing the tools to take action. The Together We Rise Empowerment Brunch will bring together a diverse collection of world-class presenters who have accomplished big things and will share their ideas and methods. In addition to the speakers being accessible during the event, the conference will offer multiple break-out sessions for participants to collaborate and assist one another in putting together steps for taking action.
Brunch outline: Saturday Dec 10, 2016:
11:00am-11:30am-Welcome Session and Speakers
11:30am-12:30pm- Brunch
12:30pm-1:30pm-Speakers
1:30-2:00pm-Closing Ceremony and video
"The journey of a thousand miles begins with one step." — Lao Tzu Doing big things starts with taking small steps.
---
[button font_size="30″ color="#ff00ff" text_color="#ffffff" icon="chevron-circle-right" url="https://www.eventbrite.com/e/together-we-rise-empowerment-brunch-tickets-28310161455″ width="" target="_blank"]GET TICKETS[/button]
---