Have you ever had an amazing idea that you really wanted to put out there and launch. But when it came down to it you just felt so overwhelmed and stuck with it all that you didn't actually launch?
If so, I get it.
I've been there myself. I know the feeling when you come up with an idea and work on putting it out there… so may questions whizz around your head, which leave you feeling, well slightly hopeless…
"How much should I charge?"
"How should I structure my offer?"
"Will people even be interested in this?"
"How am I actually going to market it?"
"Do I need a team?"
Questions that you might not actually know the answers to…
YET.
And that is the great part. You might not know how you're going to do it right now, but you will know by the end  (I promise)!
Here's the reality: in order to build successful businesses we have to be constantly launching things.
From free opt-ins, to new products or services.
So we have to get good at launching. We have to know how to move past the obstacles and the questions we don't have answers to, so that we can actually launch our ideas, rather than letting those things stop us.
The best part is that getting good at launching isn't actually hard… It's about having a good launch strategy in place.
One that you can follow over and over again. When you have a good launch strategy in place it helps you to see really clearly what you need to do step-by step and this means that you can:
Stop feeling overwhelmed by this huge project
You can take control and make consistent progress towards your launch goal, because you know what you need to do
You can create a much more successful launch!
So I've created The Successful Launch Bundle: Your Guide & Toolkit For Creating Successful Launches, to help entrepreneurs get their amazing ideas out there, successfully!

Inside the Bundle I have shared the strategy I use every time I launch something. In fact this time last year I was in the middle of my pre-launch for The Members' Club. I had come up with the idea for an online community of like-minded women, who were passionate about building successful businesses at the beginning of 2017, and this is the process I followed to make it happen:
I set up my launch goals and got clear as I could about what I wanted to create and who I wanted to create it for.
I created my launch map – So I knew what I had to do.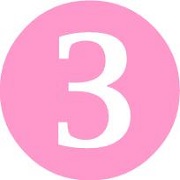 I begin planning and I thought out what might hold me back or stop me from launching.
I researched. This included doing surveys, asking questions ect.
Next I created my content calendar and got creating.
I mapped out what I need to do to create my membership platform.
I figured out my pricing.
I planned out m marketing strategy (Pre-launch plan and launch plan).
I launched.
I had a follow up plan.
By having this strategy and doing these things I was able to create a really successful launch.
In this bundle I have shared exactly what I did to launch – there's even a video course, where I share step-by-step how to create a successful launch. You can copy this strategy for yourself when you launch anything 🙂
To get instant access to this bundle all you need to do is click on the button below and come and join us over in the Members' Club!
Or find out more about what's included below…
Inside this bundle you will get a workbook & guide, which will walk you step-by-step through a powerful launch strategy you can use every time you launch something. A launch checklist to break it all down in a simple way, so you can check off where you're at. And a video course on how to create a successful launch. But that's not all…
When you join the Members' Club you'll also get access to our private Facebook group, where you can mingle and get support from hundreds of like-minded, amazing women from around the world, who are passionate and determined to build successful businesses. This is one of the best parts of the Members' Club! There's nothing quite like building up an incredible support team of lovely people!
You'll also get to join us for an exclusive LAUNCH MASTERCLASS. 
And as a member you can get an accountability partner each month & join us for a monthly goal setting and planning workshop!
I would be absolutely delighted for you to come and join us for The Successful Launch Bundle! If you have any questions at all please email us at mc@risingwomennetwork.com)
Martine xx