It seems like in the last couple of years start-ups and entrepreneurs are everywhere. Every new business was started by an amazing, inspirational go-getter who risked it all and made it to the big leagues seemingly overnight. But the truth of the matter is, most small business and start-ups fail in the first four years. It's not the best idea to follow in the footsteps of those "risk everything – win big" game changers like Elon Musk and Richard Branson.
Sometimes it's best to play it safe when you're starting your side hustle. But how can you possibly start a small business and be the entrepreneur of your dreams whilst keeping a day job? Easy!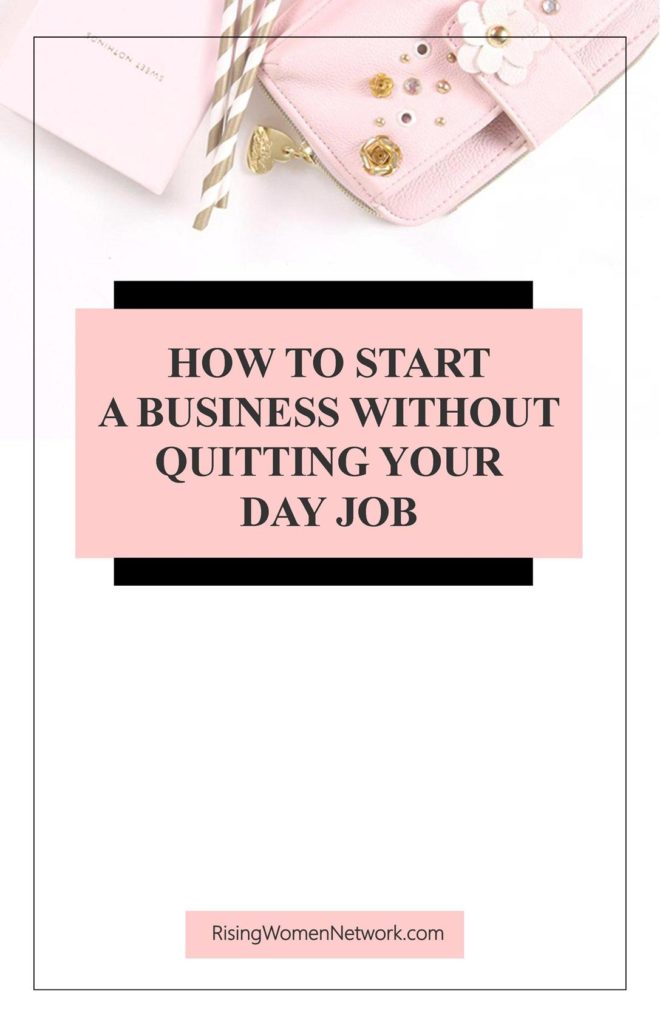 #1 – Schedule Like A Boss
There's a reason why the first chapter in almost every entrepreneur's how-to book is about organization and scheduling. If you're not organized you'll barely succeed at your day job let alone your side hustle.
You simply have to make a schedule and, most importantly, stick to it. Make sure you're getting all of your day job work done while you're there so you can set aside after hours and weekends for your start-up without burning out. If it means shortening your lunch break from an hour to 30 minutes, it's worth it in the long run.
#2 – Separate Your Tasks Into "Done" and "Not Done"
Ever get panic attacks just thinking about your To-Do List? You're not alone. But it's time to face the music. Figure out what is on that list and then prioritize. Then schedule. Trust me, To-Do Lists aren't a panic attack on paper! You'll get a serious thrill in no time whenever you get to cross a task off the list.
---

---
#3 – Revisit Your Reasons
Getting burned out and exhausted from working at your day job and being an entrepreneur? Revisit why you started in the first place. If it's not getting you motivated, maybe it's time to rethink your side hustle. If it is, then make sure you don't get burned out again by taking a quick break to give your mind a rest and doing something creative.
Put together a vision board that spells out your reasons for starting in photographs to keep you going. A picture tells a thousand words so make sure your vision board is telling you countless words of motivation, determination, and drive.
#4 – Start Small
You're not going to be opening a department store in your first five years so remember to start small. Of course, keep those amazing dreams of success but don't overextend yourself immediately. If you're having to take out huge loans to get the thing off the ground then it's probably not getting off to a good start.
Instead of opening a bricks and mortar store, start an online shop. Even better, start a Shopify online store which takes the hard work out of setting up an e-commerce site.
#5 – Keep Your Supporters Close And Your Inspirations Closer
Got a strong support network? Great! Lean on them when times are tough. I don't mean getting them to bail you out but simply have a drink and unwind with them when you're feeling stressed out to the eyeballs. Even better – educate yourself.
---
---