The Members' Club is my privately-hosted membership program for up-and-coming entrepreneurs. It's filled to the brim with tools, resources, and trade secrets that will help you take your business to the next level. Inside, you'll find a place to connect, recharge and re-imagine your success.
People come to the club to turbo boost their reach, convert more customers, increase their income, and utilize every working hour in the most efficient way.
They join the Members' Club for rapid results and giant learning curves.
Today I'm going to share with you some the Members' Club FAQ I'm receiving about the Members' Club.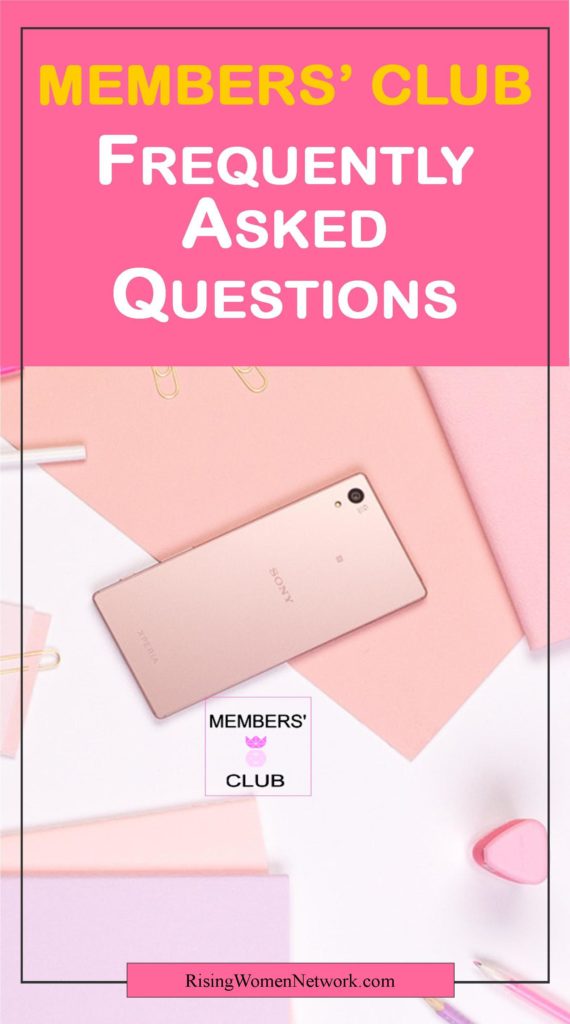 Members' Club FAQ (Frequently Asked Questions)
Because I have a business very similar to yours, I'm the best-suited to guide you toward all those things we desperately crave in this industry: more sales, a winning marketing strategy, more recognition and respect, and a long-term plan for growth. Here are some of your frequently asked questions …
1 – I'M STILL AT SQUARE ONE WITH MY BUSINESS, IS THE MEMBERS' CLUB RIGHT FOR ME?
Absolutely – the Members' Club covers every stage of planning, creating and growing a business – from the very start where you just have an idea and nothing more. In fact now is the perfect time for you to join the Club; as not only do we have training that will take you through every step, but you'll also be able to get support and advice from within the community too, to help you through your journey.
2 – I ALREADY HAVE A BUSINESS THAT'S DOING WELL, WHAT CAN THE MEMBERS' CLUB DO FOR ME?
Assuming you want to keep growing your business then the Club can help you with fine tuning your customer acquisition, engagement and retention strategies; as well as supporting you with working towards your future goals. This is certainly not a "beginner only" community – far from it! We've helped clients grow to 7 figures and have worked with major multinationals, so there's plenty of expertise on offer that you're sure to benefit from in your continued growth.
3 – IS ALL OF THE CONTENT AVAILABLE STRAIGHT AWAY OR IS IT TIME-RELEASED (DRIP FED)?
You get access to everything already inside the Club straight away! No waiting for content to be released to you, just jump in and start making use of the training straight away. We regularly update and add new material too – so your content library will continue growing.
4 – CAN I GET ONE-ON-ONE HELP AND SUPPORT FOR MY PROJECT?
Not only can you ask questions and get advice, support and feedback any time from within our community; but we also run monthly live Q&A sessions, where you can pre-submit your questions for Martine or even ask her live.
On top of that we also have a private coaching section in the community, where you can get private support and feedback from just Martine. This alone is worth more than the price of admission!
5 – WHAT IF I DON'T ENJOY THE MEMBERS' CLUB?
We know you will LOVE the Members' Club, however, if for whatever reason you're not you can cancel at anytime (no questions asked). We want you to succeed, and know that if you become a member of the Members' Club and really put your heart and soul into it… you will see amazing results!