Jumping into the world of Instagram analytics can be a little overwhelming, especially if you're new to Instagram marketing.
What metrics should you be tracking? Do likes and comments matter? And how can you use this information to make better decisions in the future?
Don't worry, we put together a Epic Instagram Analytics Strategy Guide to cover all of your questions and more!
From tracking your account's performance to pinpointing your audience engagement trends, our free guide will teach you how to understand and monitor the patterns in your Instagram analytics, and make better decisions about your Instagram marketing strategy.
Ready to get started?
Epic Instagram Analytics Strategy Guide
Do you ever feel like the changes you make to your Instagram strategy are stabs in the dark, and you're not seeing a real difference in your account's growth?
Yep, we've all had that feeling before. But thankfully, you can start making better strategic decisions once you start tracking your Instagram analytics!
The metrics behind your likes, engagement rates, impressions, and your audience's demographics and behaviors, all paint a picture of what you're doing well and where there's room for improvement.
The key is to really hone-in on these metrics and find out where you can start making positive changes!
What you'll learn from the Instagram Analytics Strategy Guide:
Why Instagram analytics matter and how to use them to your advantage
How to set up a business profile on Instagram so you can start tracking your analytics
Understanding your audience demographics to reach new target audiences
How to analyze your Instagram posts, stories, and IGTV videos performance
BONUS: A glossary of every Instagram metric you need to know, such as Engagement, Impressions, and Exit Rates
Ready to take a deep-dive into your Instagram analytics?
Get the epic guide below!
DID YOU FIND THIS POST TO BE HELPFUL? IF SO, YOU CAN MAKE MY DAY BY SHARING IT ON PINTEREST!
Sharing is caring, after all!
And I'd really appreciate it, too.
To share on Pinterest, just hover over the photo below and click on the little "P!"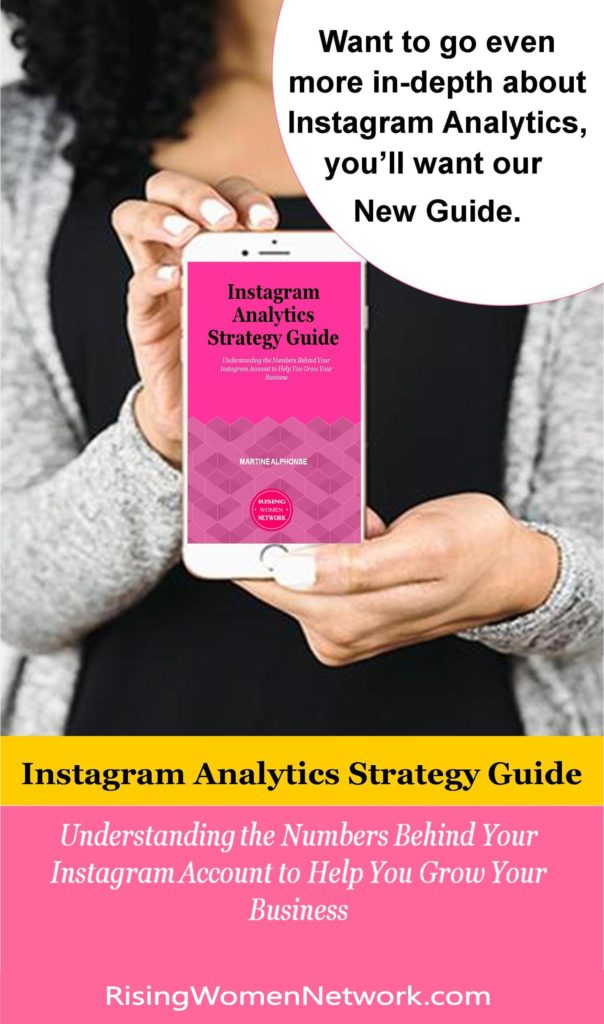 To Your Success,