It wasn't so long ago that I was beginning to figure out the world of online marketing. So trust me when I say I know exactly how overwhelming it can be to start out an online business!
Sometimes it seems like everyone has a different magical formula to sell you and a slightly different take on what will create a successful business.
I'm not saying that stuff doesn't work. Most of it does! But at the end of the day, there are a million different pathways to success and at the end of the day you're just going to have to figure out what the right ways is for YOU.
However, in the beginning, I've also seen too many businesses struggle to get off the ground because they're waaaay over-complicating things.
It might seem like you need the fancy site, logo and marketing plan to get started.
But you don't!
The more things you put on your to-do list the longer it might take you to get started!
(And lots of people stop before they even get started so let that be a warning to you!)
I don't want you to suffer from overwhelm-itis!
I want you to jump in and start getting RESULTS in your business as fast as possible.
So forget all the magic formulas and stop watching all those endless webinars. (For real! Go cold turkey.)
When you're just getting started in your online business, there's only 3 THINGS that you 100% need.
The Only 3 Things You Need To Launch Your Online Business
A Mailing List
Yup it's true: the old-fashioned email list is one of the most important assets your business has! The people who care enough to sign up for your site are your biggest fans! You want to make sure that you can always keep in contact with them. That's why social media alone is NOT enough. Facebook could theoretically be shut down tomorrow or your account could get hacked. You never own your social media followers but you will always "own" your email followers!
A Service or Product
An online business isn't a business at all unless you've got something to sell! But don't let that freak you out! In the beginning, you don't NEED to create a signature class or service. You just need to start taking payments for SOMETHING that you do. So don't be ashamed to start out small! Everyone starts somewhere. Marie Forleo did NOT become what she is today overnight!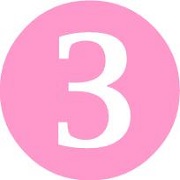 A Way To Take Payments
Now that you've got something to sell, you also need a way to take payments. There are loads of different options out there but you can start as simple as a Paypal button. If you're selling digital products I recommend a service like Gumroad (who takes a percentage of your total) or Get DPD (who takes a flat monthly fee). Each service has its own benefits and drawbacks and the perfect fit for you will depend largely on what you're selling and how many. Do your research to find the plan with the lowest fees for you!
Never let all the experts out there overcomplicate starting your business! The most important things always just to dive in, get started and start focusing on making money. Because the faster you can start doing that, the sooner you'll be able to ditch the day job!
---